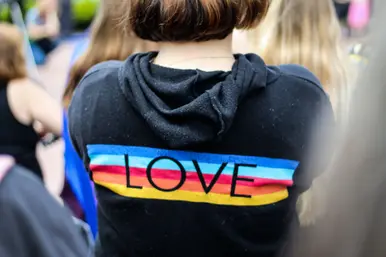 Individuals who identify as members of the LGBTQIA community have often been mistreated, labeled, and pathologized by the mental health community. Religious communities have discriminated against individuals based on their sexuality or gender-expression. Programs like conversation therapy ("pray away the gay") have been promoted despite their dangerous, abusive, and damaging tactics.
I strive to provide a safe and non-judgmental space for members of the LGBTQIA community. I will be affirming of your gender and sexual identity, and I hope to assist you though regular therapy or by providing needed letters for gender-affirming medical care.
As a member of SAIGE (Society for Sexual, Affectional, Intersex, and Gender Expressive Identities), WPATH (World Professional Association for Transgender Health), and GALAP (The Gender-Affirming Letter Access Project), I engage in ongoing continuing education and consultation regarding issues that affect the mental health and wellness of LGBTQIA clients.
Family Counseling & Support

I provide family counseling for family members of LGBTQIA individuals. My goal is to enhance the family's relationship with the LGBTQIA individual by providing education, information, and advocacy. Far too often, trans, queer, and gender-diverse individuals are rejected, pressured to change, and/or inadequately supported and understood by their families. Family support, however, can be crucial to an individual's physical and emotional safety and well-being. In fact, family support can be lifesaving.
I am passionate about doing what I can to prevent LGBTQIA individuals from having to educate their own family members. I am able to provide a non-judgmental space for families to ask questions, explore their concerns, and grow in their ability to support their loved ones, with a gentle push when necessary.