Samantha Carey, Master's Level Student Intern (Fall 2023)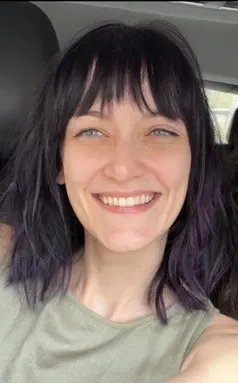 Hi! My name is Sam and I am an intern finishing my Master's in Clinical Mental Health Counseling. I've spent the last two semesters working with young adults in a college setting and focusing on issues such as identity development, LGBTQIA+ issues and exploration, grief, trauma, anxiety, depression, and life adjustments.
I conceptualize behavior as always having a purpose, which often comes down to feeling safe. I find it important to highlight patterns and help clients identify where change may be helpful. I believe clients have all the power that they need inside, my job is to help bring that out! Together we can build empowerment, awareness, and skills to take with you for the rest of your life.
Sam will begin seeing clients in August 2023. She is unable to accept insurance, but sessions will be available out-of-pocket at a reduced cost.